UC Riverside was a relatively small campus when Randy Olson graduated in 1980, but it had a huge impact on his life.
Olson, who began a two-year term as president of the UCR Alumni Association board on July 1, hopes to provide the same opportunities to current and future students.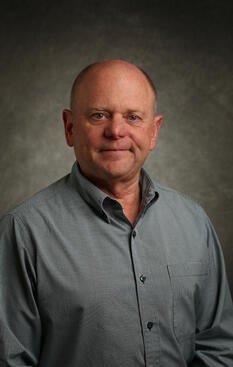 "If a new student can walk out with the same experience I had that would be a positive for me," he said.
Olson, who grew up in Redlands, noted UCR loomed large as the "premier school in the Inland Empire." But it was still relatively new in the UC system with fewer buildings and a smaller student population.
"The campus was a very small, tight-knit community," Olson said.
He enjoyed the challenging academic courses as well as the friendships he made through his involvement in the Greek fraternity system.
"My relationships with my professors and student relationships that I built helped me grow as a person," he said.
Olson graduated with a bachelor's of science in administrative studies, a business-related degree that the campus offered before the UCR School of Business opened. He went on to earn his MBA from Cal Poly Pomona in 1984.
For the last 18 years, Olson has been the owner of American Solutions Group, a Corona-based print, promotions, and business apparel company. He joined the Alumni Association board of directors 16 years ago and has been active with its UCR Inland Empire Alumni Chapter, as well as the Membership and Marketing, and Alumni Engagement committees.
Those involved with the alumni groups share a life-long affinity with the campus and a desire to give back and make a difference to the campus that helped shape their lives, Olson said.
The association has an endowment fund that has grown to $1.6 million. Olson said he hopes to increase the endowment, the number of scholarships provided, and the number of students aided by the association.
The group is also active in volunteering for campus activities and lobbying on behalf of UCR in Sacramento when it comes to increasing state funding.
"We're here to support the students and the campus, and we're going to do it through our traditional ways of supporting students financially, helping the campus financially, and volunteering," Olson said. "We also want the campus to help us identify if there are new areas where we can have an impact on the UCR community."
As the campus and students face a more uncertain climate due to the pandemic, the alumni association will be looking for additional ways it can make a difference, he said.
To that end, Olson hopes to encourage more alumni to support their efforts.
"If you've ever thought of being involved, now is the time because the campus has a big need," he said.