UC Riverside is among a group of college and industry groups celebrating a court victory challenging immigration rules that could have made it harder for international scholars to remain in the U.S.
The campus and Chancellor Kim A. Wilcox are members of the Presidents' Alliance on Higher Education and Immigration, made up of higher education leaders, which joined in suing the Trump administration over recent visa eligibility changes that would have made it difficult to sponsor international researchers.
A federal district court judge issued a partial summary judgement on Dec. 1, setting aside new H-1B visa requirements. Universities and colleges rely on the program to attract international professors and researchers.
UCR and its office of International Affairs filed a declaration as part of the lawsuit.
"If this rule was not stricken down, universities and high-tech companies across U.S. would suffer a major blow by not being able to keep talent," said Marko Princevac, interim vice provost of international affairs and associate dean of the Marlan and Rosemary Bourns College of Engineering.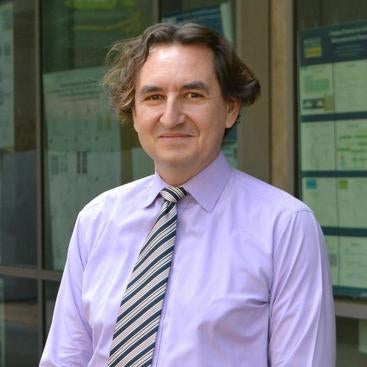 The new rules would have narrowed the eligibility requirements for H-1B skilled worker visas and increased the wages employers would have to pay them to levels much higher than domestic scholars, he said.
Princevac said it was important to act quickly to counter the new rules because of the impacts it could have had in attracting top research and education talent.
As part of the declaration, Princevac's team, which was led by Michael Schmelzle, director of International Students and Scholars; and Makbule Koksal, International Scholar advisor; helped put together data on how many scholars are at UCR through the visa program, how it has historically benefited the university, and the potential impact of the new regulation.
UCR employs more than 100 individuals through the H-1B visa program and more than 50 through the EB-2 visa program, Princevac said. This includes faculty and staff members in a variety of disciplines including engineering, physical science, business, and education. 
The court also upheld the validity of the Optional Practical Training, or OPT, program that currently allows international students to work in the U.S. for one to three years after graduation. 
The program allows international students to prove themselves to employers and advance to an H-1B visa. Without it, graduates would not be able to stay in the country, Princevac said.
Both programs help U.S. institutions to remain competitive with colleges and universities in Europe and China in attracting top students, researchers, and educators, he said.
Attorneys for the alliance are watching closely to see if the Trump administration appeals or tries to make other changes, Princevac said. With only weeks left before President-elect Joe Biden is sworn in, they're hopeful the new administration will take a different approach, he said.