Thirdhand smoke, or THS, refers to the residues left behind by smoking and results when exhaled smoke and smoke emanating from the tip of burning cigarettes settles on surfaces such as clothing, hair, furniture, and cars.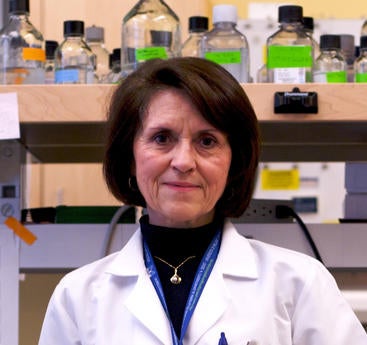 Manuela Martins-Green, a professor of molecular, cell and systems biology at UC Riverside, is a coauthor on a research paper, published in the January 2021 issue of Environment International, that reports THS alters liver function at a molecular level, dysregulating many metabolic pathways. 
"We provide molecular evidence in the paper that confirms THS is a new factor for fatty liver," Martins-Green said.
Fatty liver, also known as hepatic steatosis, occurs when fat builds up in the liver and is becoming a common chronic liver disorder in western countries, affecting both adults and children. In some cases, it can lead to liver damage. 
The team, led by researchers in Spain, investigated liver from three mice groups: non-exposed mice; mice exposed to THS in conditions that mimic human exposure; and THS-exposed mice treated with antioxidants. The researchers analyzed liver samples from the three groups to map fat in liver tissues.
They found 88 metabolites were altered by THS exposure, including amino acids, nucleotides and several types of lipids. They also found THS-exposed mice presented higher fat accumulation and decrease of metabolites; these mice also showed deficiency in choline, a nutrient that supports various bodily functions, such as cellular growth and metabolism. Choline deficiency is linked to hepatic steatosis.
Martins-Green explained that exposure to THS toxicants caused metabolic disorders in the liver of exposed mice. 
"This produced the dysregulation of dozens of metabolites and several metabolic pathways," she said. "We found the exposure to THS toxicants significantly increased the accumulation of triglycerides in liver, altered the fatty acid, and increased the size and occurrence of lipid droplets. We also found in THS exposed livers treated with antioxidants that oxidative stress is a major cause of THS-induced liver disease." 
Martins-Green collaborated with Noelia Ramirez, Sonia Torres, Sara Samino, Pere Rafols, and Xavier Correig at the Universitat Rovira i Virgili in Spain.
The title of the paper is "Unravelling the metabolic alterations of liver damage induced by thirdhand smoke."
Header/thumbnail photo: Immo Wegmann on Unsplash