Exposure to air pollution increases susceptibility to severe COVID-19 and creates a pre-inflammatory state in patients, a team that includes a University of California, Riverside, biomedical scientist reports in a literature review focusing on the impact of air pollution and COVID-19 on the cardiopulmonary system.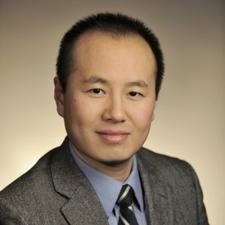 "We found an increased incidence of SARS-CoV-2-mediated cardiopulmonary diseases overlaps with highly polluted regions," said coauthor Changcheng Zhou, a professor of biomedical sciences in the School of Medicine. "Chronic exposure to air pollution increases inflammation in populations that are more susceptible to contracting the virus. One way to address this would be to therapeutically target the signaling pathways underlying the inflammatory responses."
SARS-CoV-2 is the virus that causes COVID-19. More than 2.5 million people have died globally from the disease.
The team, led by Drs. Tzung Hsiai and Angela Lai at UCLA, conducted a literature search on the PubMed database for keywords that helped identify articles in which COVID-19 intersected with cardiopulmonary effects and air pollution.
The scientists identified three overarching research categories that require future studies: (1) the direct physical impact of air pollution and COVID-19 on cardiopulmonary organs and tissues, (2) subsequent activation of the immune system and the imbalance in inflammatory responses, and (3) the indirect and direct effects of air pollution on the transmission of SARS-CoV-2.
The review paper, titled "Association of COVID-19 transmission with high levels of ambient pollutants: Initiation and impact of the inflammatory response on cardiopulmonary disease," appears in the journal Science of the Total Environment.
The work was partially supported by a grant to Zhou from the National Institute of Environmental Health Sciences of the National Institutes of Health. The grant was renewed in September 2020 for five years.