This July, Jay Farrell will step up to the KA Endowed Chair in Electrical and Computer Engineering at UC Riverside's Marlan and Rosemary Bourns College of Engineering, or BCOE. The new endowed chair was made possible through a $1 million gift from anonymous donors.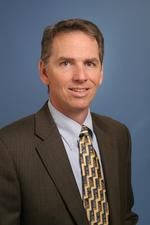 As one of seven new endowed chairs established at BCOE during UCR's Living the Promise Campaign, the KA Chair was created to recognize faculty in electrical and computer engineering with distinguished records of research, academic, and professional leadership. 
 
Farrell earned bachelor's degrees in physics and electrical engineering from Iowa State University. He holds master's and doctoral degrees in electrical engineering from the University of Notre Dame. While in the autonomous vehicles group at MIT's Draper Lab, he received the engineering vice president's best technical publication award in 1990, and recognition awards for outstanding performance and achievement in 1991 and 1993. 
He joined the BCOE faculty in 1994 and is well known for mentoring his undergraduate and graduate students. At BCOE, he has served in many roles including chair of the Department of Electrical and Computer Engineering. Farrell is currently the associate dean of academic personnel for the college. He was named a GNSS Leader to Watch for 2009-10 by GPS World Magazine and a winner of the Connected Vehicle Technology Challenge by the U.S. Department of Transportation's Research and Innovative Technology Administration in 2011.