As UC Riverside launches the Beyond Brilliant initiative on Oct. 4, faculty and staff members will be an important part of the fundraising dedicated to student-focused priorities.
The campus is seeking to raise $50 million over the next five years for resources supporting students, from scholarships and fellowships to programs and projects that meet student needs such as health and wellness.
A unique element of the new initiative is that it includes a potential matching fund of $10 million that will allow donors to double their impact, said Marie Schultz '98, associate vice chancellor for development and executive vice president of the UC Riverside Foundation.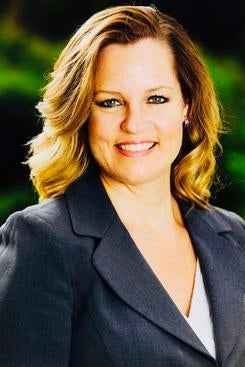 Erik Anderson, a member of the UCR Foundation board of trustees, is kicking off the initiative with a $5 million gift and has challenged his fellow trustees to match that amount. That will create a $10 million pool to match other donors' gifts, large or small, to student-supporting programs.
Employees can get involved in multiple ways, Schultz said. They can highlight resource centers and programs or help create new scholarships or student aid funding opportunities for students in their department or area of choice, she said.
"Because this initiative supports students campuswide, each school, college, or unit will be able to structure opportunities for donor participation that help meet the unique needs of their student population," she said.
Employees will also be encouraged to consider recurring monthly support through payroll deductions or annual donations during special events such as Giving Tuesday on Nov. 30. 
"One of the most critical components of why we as staff are here and are committed to the mission of UC Riverside is our students," Schultz said. "We are dedicated to their success through our work, each of us playing a different part in supporting the ascent of UCR students in their academic, professional, and personal pursuits."
A UCR alumna, Schultz is taking advantage of the matching opportunity to create an endowment for community college transfer students, particularly veterans, an issue about which she and her husband, Garth Schultz, feel passionately.
She and Garth, a Gulf War veteran and an academic counselor at Riverside City College, are donating $12,500. UCR requires a minimum of $25,000 to create an endowment but with the matching pool their donation was doubled. 
This opportunity to double the impact of gifts campuswide is a first for UCR and one that University Advancement leaders hope will spur others to make similar donations.
"My student experience at UCR was life-changing. I found a community that was committed to helping me succeed in all areas of my life. The ability to give back to UCR students today is profoundly gratifying and meaningful," Schultz said.  
This November's Giving Tuesday efforts will focus on student programs that can benefit from the Beyond Brilliant initiative. Going into the next year, the campus hopes to hold in-person events that will focus on highlighting and sharing student stories.
With more than half of the student population first-generation and/or dependent on financial aid, the initiative is critical toward helping student needs, Schultz said. Beyond Brilliant shines a light on the university's mission and its success, she said. The campus has been ranked No. 1 for social mobility for the past three consecutive years by U.S. News and World Report.
"Being able to build on that base of support will ensure the next generation of UCR students will have the resources they need to pursue their dreams and will allow UCR to continue to be a model and national leader in student outcomes and social mobility," Schultz said.
More information about Beyond Brilliant is available at giving.ucr.edu/beyond-brilliant.