Over 130 high school and college students met at UC Riverside for a youth summit Saturday, Oct. 1, to discuss civic engagement and other issues related to facilitating change in their communities.
California Freedom Summer, a project led by the UCLA Chicano Studies Research Center, in partnership with the Center for Social Innovation at UC Riverside's Intercollegiate Council of California-Inland Empire, hosted the Youth Leadership Conference attended by students from Riverside and San Bernardino counties. It was third in a series of summits throughout California and the first in the Inland Empire.
The event featured youth-led workshops that covered topics including civic engagement/voting, community organizing, labor rights, and investing in underserved communities.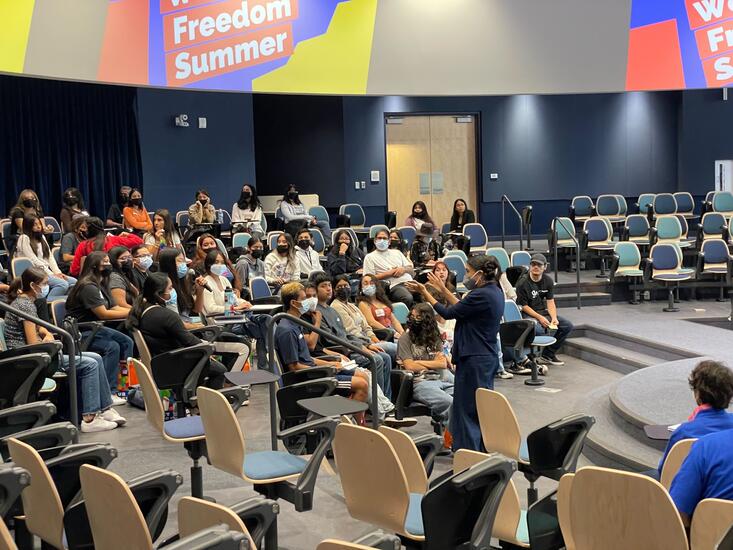 A key component of the summit was introducing students to civic leaders and organizations who are committed to building up these communities. 
Guest speakers included Veronica Terriquez, director at UCLA Chicano Studies Research Center; Karthick Ramakrishnan, director of UCR's Center for Social Innovation; Resa Barillas, Inland Empire organizer for CA Environmental Voters; and Omar Gonzalez-Valentino, director of Behavioral Health at TruEvolution.
Students discussed the opportunities available in their communities and challenges they face. Participants were encouraged to get involved in their upcoming local elections and to apply what they learned at the summit through community organizing.