A 10-week summer research program for undergraduate students at UC Riverside has received financial support that will help the program grow, move forward, and reach more students from diverse backgrounds.
Alumnus Amit Munshi and his wife, June, have established a $500,000 endowment to support and increase student participation in "Research In Science and Engineering," or RISE, housed in the university's College of Natural and Agricultural Sciences, or CNAS.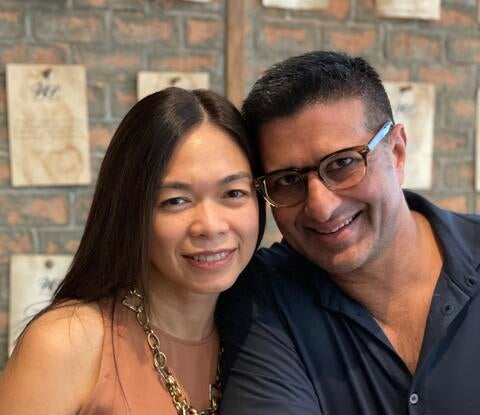 RISE participants receive research experiences and training and get to attend seminars and workshops aimed at preparing them to be better scientists. The program, which runs each summer from the end of June through the end of August, aims also to acquaint an increasing number of students from diverse backgrounds with research.
The Munshi Family Research Scholars Endowed Fund will support in perpetuity the participation of three UCR undergraduates, known as Munshi RISE Scholars, each summer. It will also provide a small stipend for their living expenses.
"Amit is the epitome of a UCR alumnus, and I couldn't be prouder of the contributions he and June have made in the sciences and the life-changing opportunities the new Munshi Family Research Scholars Endowed Fund will make for UCR students," said Kathryn E. Uhrich, dean of CNAS. "The fund they have created is an invaluable investment in our students' futures."
Amit Munshi earned his undergraduate degrees in economics and history from UCR in 1990, and an MBA from the Peter F. Drucker School of Management at Claremont Graduate University. He served as president, CEO, and director of Arena Pharmaceuticals, a biopharmaceutical company based in San Diego, California, from 2016 until its acquisition by Pfizer in 2021. He has also held several prominent leadership roles within the pharmaceutical and biotechnology industry. He has more than 30 years of global biopharmaceutical industry experience in executive management, business development, product development, and portfolio management.
June Munshi received her bachelor's degree in economics and international relations from the University of Pennsylvania and an MBA in finance from Columbia Business School. She is co-founder of The CenterCap Group, LLC, a boutique investment banking firm. Prior to this, she was co-head of mergers and acquisition and a senior managing director with CB Richard Ellis Investors. 
"We are honored to partner with Dean Uhrich and CNAS to support summer research at UCR," the Munshis said in a statement. "As immigrants who worked jobs not related to our fields of study to pay for college, we strongly believe in giving immigrant and first-generation students at UCR an opportunity to use their summers pursuing their passion by working on important research with their professors. This fund is one small step in building the next generation of diverse leaders in the sciences."
Strong believers in supporting the next generation of scientific leaders, the Munshis view the life sciences as critical in providing important insights into human health and the understanding of life. Research by the Munshi RISE Scholars will focus on the life sciences. 
Undergraduates enrolled in a degreed program offered by CNAS are eligible to apply for financial support from the Munshi Family Research Scholars Endowed Fund. Applicants may be incoming transfers, rising sophomores, juniors, and seniors. They must have a GPA of at least 3.0 to demonstrate high academic performance. Students who are immigrants to the U.S. and/or first in their family to attend college are encouraged to apply. Students who exhibit financial need will receive additional consideration.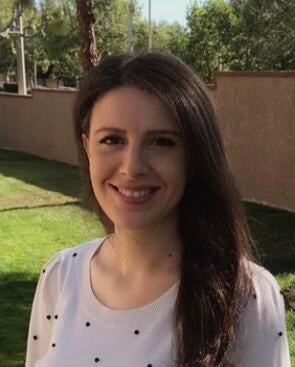 The RISE program began in 2010 and has been held every year since, including the years of the COVID-19 pandemic. Approximately 90 students participate each year; of these, about 15 are supported by philanthropic funds. Marina Zaza, who transferred to UCR from Citrus Community College last fall, is one such participant who received financial support. An email from UCR about the program sparked her interest in the RISE program. 
"I was already interested in microbiology research and applied to the program soon after I decided to join UCR," she said. "In RISE, I worked on DNA extraction and compared the microbiomes of different samples, such as soil, mice feces, and dust. This experience prepared me for the research I am doing now at UCR."
Zaza received a stipend of $5,000 during her participation in the RISE program last summer, made possible by a gift to CNAS from Arena Pharmaceuticals. Zaza's advice for students who are on the fence about participating in the program is to go ahead and fill out the application. 
"You get excellent hands-on experience, which lets you work on something you like doing and contribute to the research field," she said. "Further, it looks good on your resume and you get to know what a lab work environment is like. I made several good friends in the program, one of whom is now my best friend. I also got the opportunity to visit San Diego and give a presentation at Arena Pharmaceuticals, which was an excellent and rewarding experience for me."