UC Riverside has named Veronica Zendejas its new director of Undergraduate Admissions. She will start at UCR on March 1.
Zendejas is currently director of evaluation and policy for Undergraduate Admissions at UC Davis, where she oversees application review. She has worked in UC Davis Undergraduate Admissions for the past 10 years.
"Undergraduate Admissions is poised to play a significant role in contributing toward the success of UCR's 2030 Strategic Plan, particularly in the areas of nonresident and transfer recruitment and enrollment," said Emily Engelschall, UCR's associate vice chancellor, Enrollment Services. "Veronica brings a wealth of experience in both spaces that include strong partnerships in the K-16 community both within the state and nationally that will ensure the campus is well positioned to meet our aggressive enrollment goals for both populations."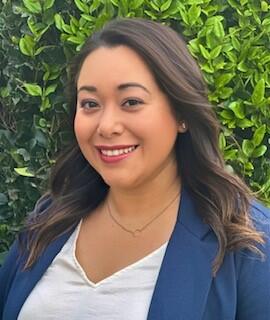 Zendejas' role at UC Davis involves review of first-year applicants, transfer evaluation and selection, athletics and special talent admission, appeals, and validation of final academic records. She also oversaw several audit efforts regarding the UC admission process, including those by the California state auditor's office and internal UC joint audits. Her roles have also included outreach to recruitment and yield, communications, systems, and operations, including as associate director of Undergraduate Admissions. 
She has served on systemwide and statewide committees, including a subcommittee of the Conference Content Planning Committee on the execution of the UC High School Counselor Conference and Ensuring Transfer Success programs, and as the transfer advocacy chair on the executive board of the Western Association of College Admission Counseling.
Prior to working at Davis, Zendejas trained as a marriage, family, and children's therapist, primarily serving the needs of high school students with non-traditional backgrounds on their path to higher education. She earned a bachelor's degree in sociology and a master's degree in counseling, both at California State University, Sacramento.
"UC Riverside's commitment to diversity and a student body representing many cultural and socio-economic backgrounds is why I am thrilled to begin my work with Associate Vice Chancellor Emily Engelschall and the entire UC Riverside community," said Zendejas, who pointed to UCR's track record in social mobility. The past four years, UCR has been named the No. 1 U.S. public university in social mobility, a gauge of advancing the socioeconomic prospects of graduates. 
"My goal as the director of admissions is to provide higher education access to all students, with particular attention to underrepresented communities. Together, I know we'll be moving the needle in the right direction for educational access and achieving our goals as a campus and community."
Alex Ruiz will remain interim director until Zendejas starts in March. Ruiz has served as director since April 2022, when the former director, Engelschall, was hired to lead Enrollment Services, the unit that includes Undergraduate Admissions, Financial Aid, Office of the Registrar, the Financial and Administrative Services Team (FAST), Transfer and Articulation Services, Summer Sessions, and the Highlander One-Stop Shop.
"Through Alex's solid leadership over the past nine months, he has strengthened community partnerships, championed innovative marketing strategies, and realized a 100% increase in domestic out-of-state first-year new student enrollment," Engelschall said.