For their proposal to study the dangers and benefits of fungi, the Canadian Institute for Advanced Research, or CIFAR, has awarded fellowships to two UCR professors, Hailing Jin and Jason Stajich. 
As CIFAR fellows, Jin and Stajich join a community of researchers that includes 19 Nobel laureates and more than 400 of the world's most accomplished scholars from 22 countries. 
The fellows are organized into interdisciplinary teams dedicated to solving critical and complex questions with four main themes: life & health, individuals & society, information & matter, and Earth & space. CIFAR convenes team meetings and provides funding for five years as teams progress toward answers.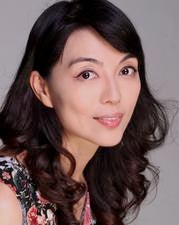 For their project, Jin and Stajich, both professors in the Microbiology and Plant Pathology Department, are joined by Canadian, British, and German researchers in looking at two aspects of the fungal kingdom. 
Fungi have the potential to cause a massive amount of damage to humans, animals, and plants by damaging food crops, contaminating food supplies, and causing cancer. 
They can also be harnessed for enormous benefit. Fungi can assist plants in accessing nitrogen for growth through the soil, they produce enzymes that can help create innovative products, and they can produce antibiotics like penicillin or immunosuppressants for transplant patients.
This project will both develop new strategies to mitigate threats posed by fungi as well as harness their extraordinary potential. 
Jin has been with UCR for more than a decade studying the way plants and pathogens interact on a molecular level. Her overall goal is to develop effective and environmentally friendly strategies to control plant diseases, such as the citrus greening disease currently troubling the American citrus industry.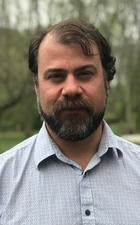 With his background studying the evolution of fungi using comparative genomics, Professor Stajich was a natural fit for this project. Stajich completed his postdoc as a Miller Research Fellow at UC Berkeley before coming to UCR a decade ago.
One of his current projects is working to sequence the genomes of a thousand or more fungal species, and Stajich says he's excited to begin working with the CIFAR fungal research team. 
"Having so many different kinds of expertise on the team will help us all to think more broadly about how humans, plants and animals interact with fungi, and not limit ourselves to a single organism or research question," he said. "Being part of this group is a great opportunity, and I expect it will lead to useful insights in synthetic biology, agriculture and medicine."