J.D. Horn '20, a student in the UCR Palm Desert Low-Residency MFA program, has been selected as a finalist for the One Book One Parish campaign organized by Shreve Memorial Library. The annual campaign chooses one title to promote through October across the library's 21 branches, encouraging the adult residents of Caddo Parish, Louisiana, to read and engage in parish-wide conversations about the winning book. 
Special programing surrounding the selected title will be held at all branches and will include book club discussions, special displays, and interactive programs. Finalists for this year's campaign include Horn's fantasy novel, "The King of Bones and Ashes," Tara Westover's memoir, "Educated," and Michelle Obama's memoir, "Becoming."
"Seeing my book next to Michelle Obama's 'Becoming' and Tara Westover's 'Educated' was mind-blowing," Horn said about the nomination, which came as a surprise to the author. "'Becoming" was easily my favorite book I've read this year, as it gave me hope. I'd like to think that my book, dark little horror fantasy that it is, might have earned its nomination because it, too, sparks a bit of light and hope in the world."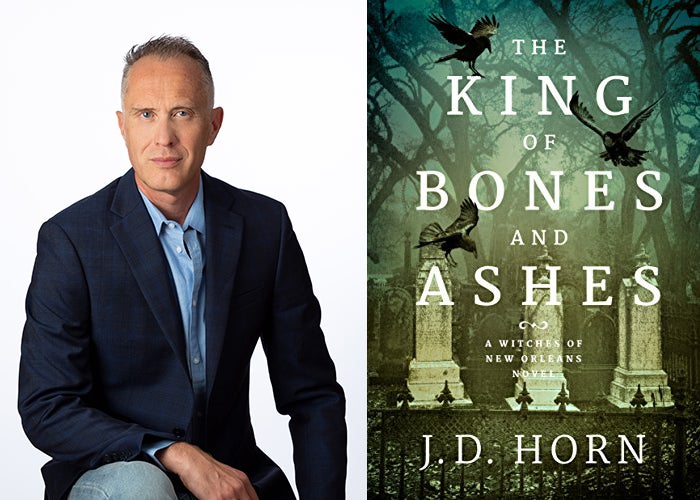 Set in New Orleans, "The King of Bones and Ashes" centers on Alice Marin, a young witch who — recently freed from being imprisoned in an asylum by her own relatives — seeks to find the truth behind numerous disappearances that have occurred in the city's occult circles while the last remnants of magic continue to wane from the world, threatening the lives of all witches.
"The additional exposure for 'The King of Bones and Ashes' is wonderful, but the real pleasure is the nomination feels like a validation of my portrayal of New Orleans," Horn said. "New Orleans tells many, often contradictory, stories about itself. When choosing it as a setting, I had to reconcile myself to the fact that I was never going to get it 'right.' Having a parish in Louisiana give my book the nod makes me feel that I at least came close."
Voting for the One Book One Parish will take place July 22 through Aug. 4 with the winning title announced shortly after voting closes.
Horn is the bestselling author of the "Witching Savannah" series, the "Witches of New Orleans Trilogy" — of which "The King of Bones and Ashes" is the first installment — and the standalone gothic horror novel "Shivaree."