Mike Davis, a distinguished professor emeritus of creative writing, has been awarded a Cultural Freedom Prize by the Lannan Foundation. Davis is among three recipients of the 2020 prize alongside political activist and author Angela Davis and prison abolitionist and scholar Ruth Wilson Gilmore.
Cultural Freedom Awards are granted to individuals by the Lannan Foundation in recognition of their work "promoting social justice and the human right to freedom of imagination, inquiry, and full cultural expression," honoring advocates for causes including education justice, prison reform and abolition, environmental justice and protection, social and economic justice, human rights, and press and journalistic freedom.
The Cultural Freedom Prize is awarded for a lifetime of remarkable achievement. Davis was granted the prize for his career as a public intellectual "who encourages critical analysis of society in the service of constructing an alternative, post-capitalist future in both theory and practice."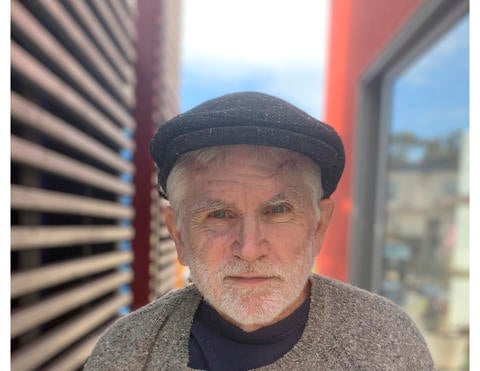 A political activist, urban theorist, historian, and author, Davis has spent his career focused on the struggle for racial and social equality. He is best known for his examinations of power and social class in his native Southern California and is credited with helping to develop the theory of the prison industrial complex. In an announcement of the prize, the Lannan Foundation said Davis "embodies the Lannan vision of working at the intersection of art and social justice."
"It's an honor of a lifetime to share this award with my two greatest heroes: Angela Davis and Ruthie Gilmore," Davis said. "At times when few others seemed to care, they kept alive the struggle against the cruel and racist leviathan of the American prison system."
Davis is the author of more than a dozen books including the bestselling "City of Quartz" and "Ecology of Fear." He is a former Getty Scholar and received a MacArthur Fellowship Award in 1998. Davis previously won the Lannan Literary Award for Nonfiction in 2007. His most recent book, "Set the Night on Fire: L.A. in the Sixties," co-authored by Jon Wiener, was published in April 2020.
The Lannan Foundation is a family foundation dedicated to cultural freedom, diversity and creativity through projects which support exceptional contemporary artists and writers, as well as inspired Native activists in rural indigenous communities. It offers grants to nonprofits in the areas of contemporary visual art, literature, indigenous communities, and cultural freedom, as well as awards and fellowships to writers of poetry, fiction, and nonfiction and in the area of cultural freedom. 
Candidates for awards and fellowships are recommended to the Lannan Foundation by a network of writers, literary scholars, publishers, and editors who serve anonymously, with final determination of recipients made by the foundation's literary committee.