Eight UC Riverside staff members have been honored by UCR Staff Assembly as part of its annual Outstanding Staff Awards.
The awards are meant to recognize staff members for excellence in their work, commitment to the university's mission, and making UC Riverside and their communities a better place for all.  The university community including staff and faculty employees nominated 73 staff members for the awards. The UCR Staff Assembly Recognition Committee, led by Johnathan Lozano, co-director for involvement and recognition, chose the recipients.  The awards are given in five categories.
Four people were recognized with the Staff Who Make A Difference Award, which honors staff in four different categories: administrative support, professional, service, and technical. The Tartan Soul Award, the Commitment to Diversity Award, the People Helping People Award and the Volunteer of the Year Award were presented to individual winners.
The awards were presented in a pre-recorded video ceremony Tuesday, July 14.
In the video, Chancellor Kim A. Wilcox praised all campus staff members, saying they have stepped up during the most trying of times. He described the winners as employees who have gone above and beyond.
"Some of you have made contributions this year that not just deserve recognition, they cry out to be recognized," he said.
This year's winners of the Staff Who Make A Difference Award are:
•    Donna Powell, a financial and administrative support coordinator in Financial Aid, in the administrative category. Powell has taken on a variety of new tasks since the campus moved to remote instruction, creating new online forms, aiding with transcript verification, and learning new software so as to continue providing financial aid support to incoming students.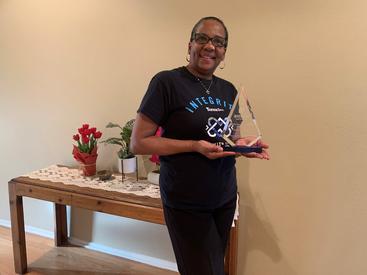 •    Bill Sutton, a purchasing/facility specialist in the Department of Entomology, in the service category. He was lauded for finding the most cost-effective solutions to purchase equipment and managing projects such as new laboratory equipment to study honeybee health.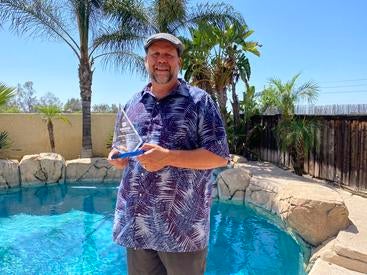 •    Albert Fetter, an instructional support technician in the College of Humanities and Social Sciences Facility Management, in the technical category. A UCR alumnus, Fetter has been working on campus for more than a decade. He has praised as a problem-solver, working with multiple departments to ensure they have the most up-to-date technology.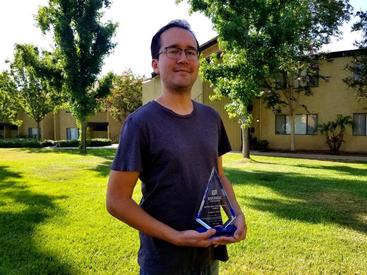 •    Seana Nuñez-Grider, a staff employment and development analyst, in the professional service category. She helps manage and coordinate several professional development, training, and facilitation programs including new staff orientation. She has been praised as a creative instructor who makes learning fun.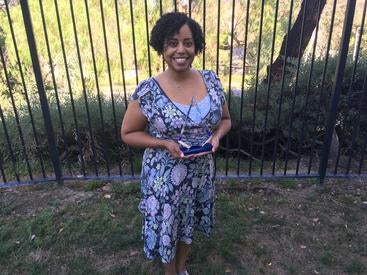 Other winners include:
•    Arlene Cano Matute, assistant director of Chicano Student Programs, who received the Commitment to Diversity Award. A UCR alumna, she was recognized for her dedication to providing programs, services, and leadership opportunities for Latinx students.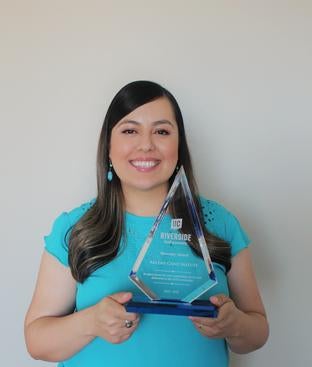 Kelsey Shook, a resident director with Residential Life, won the Tartan Soul Award. She was credited with going beyond expectations and creating new resources for the department. For example, she created a manual for Pentland Hills Residence Halls to be used by other resident directors. Shook also took the lead in organizing UCR Geek Week, forming committees and working with students on programming.


Kelsey Shook
•    Jennifer Hopper, a principal recreation supervisor with Recreation Services, won the People Helping People Award. Hopper is a search and rescue volunteer with the San Bernardino County Sheriff's Department on its cave and technical rescue team. She has been with the team for 13 years, taking part in numerous calls for lost or injured hikers remote wilderness areas, cliff faces, caves, mines, or desert terrain. Hopper has been with UCR for 18 years and established the outdoor excursion program for Recreation Services.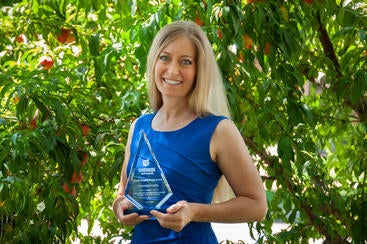 •    Aaron Bushong, an administrative director with University Honors, was named Volunteer of the Year, an award given to those who volunteer with Staff Assembly. A past president of Staff Assembly, Bushong has volunteered for many events sponsored by the group and on campus in general. He has served as a wellness ambassador as part of the Human Resources program and a Toastmaster general with a UCR chapter.
Visit the UCR Staff Assembly website for more information about the group and its various recognition programs.