Three UC Riverside employees who led efforts to create a COVID-19 diagnostic laboratory on campus have been recognized by state and federal elected officials.
Katherine Borkovich, a professor and chair of the Department of Microbiology and Plant Pathology; Isgouhi Kaloshian, a professor and chair of the Department of Nematology; and Dr. Kenneth Han, chief medical officer for the Office of Student Health Services, were praised by Riverside's elected representatives for their work.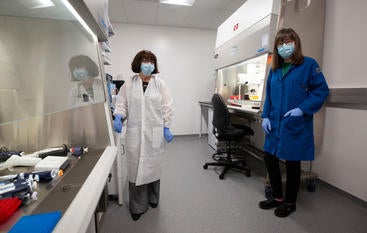 Rep. Mark Takano, D-Riverside, and Rep. Raul Ruiz, D-Palm Desert, presented them with certificates while state Assembly member Jose Medina, D-Riverside, and state Sen. Richard Roth, D-Riverside, presented them with proclamations.
The laboratory opened in September, allowing the campus to conduct its own independent testing of the campus community. Employees working on campus and students in residence halls have been regularly tested by the lab, which can process more than 600 samples per day.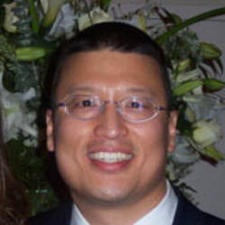 The proclamations and certificates praised the trio's efforts in setting up and running the lab.
"Thank you for your commitment to provide rapid and accessible testing for students, staff, and faculty members," the proclamation from Roth read. "Please accept my sincere appreciation for the contributions you have made to improve the health and well-being of our community."
Borkovich and Kaloshian worked with colleagues from the College of Natural and Agricultural Sciences in gathering the equipment, setting up the lab, and putting in place testing procedures at the Multidisciplinary Research Building. Student Health Services helped the lab meet all local, state, and federal regulatory requirements and set up regular student testing.
"We remain grateful for the leadership, collaboration, and work to unearth a new testing solution at UC Riverside that allowed us to lead with science," Chancellor Kim A. Wilcox said. "And while these three great university citizens received the proclamations, they were quick to point out that they were just part of a team of talented and committed colleagues who made our testing success a possibility."
The Office of Research and Economic Development, the College of Natural and Agricultural Sciences, the School of Medicine, UCR Health, Information Technology Solutions, and Environmental Health and Safety are among the departments that contributed to creating the lab.