What has six legs but doesn't fly? Three UC Riverside scientists who just won prestigious awards from the largest professional entomology society in the world. 
The 132-year-old Entomological Society of America, or ESA, bestows its annual awards on those who distinguish themselves through their contributions to the field.
For his work developing environmentally sensitive approaches to controlling nearly two dozen pests and diseases affecting crops, Professor Thomas Perring won the Award for Excellence in Integrated Pest Management.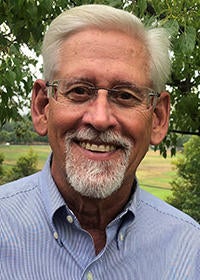 He created a multistate partnership to develop management strategies for stink bugs, which feed on broccoli, cauliflower, cabbage, corn, peppers, tomatoes, and other crops.  He's also developed approaches for mealybugs, date mites and carob moths, among many others. 
Perring said that being selected to receive this award is a tremendous honor, and he offered some advice for aspiring entomologists. "This work involves a combination of laboratory and field research that provides variety and creativity," he said. "I think this is key to a successful career as a scientist. Designing experiments and generating data to help explain natural (or human-made) phenomena is exciting and very fulfilling."
At UCR, Perring has been associate dean, associate vice provost, and director of University Honors, and he has served for many years as the entomology department undergraduate and graduate advisor. He also is the current vice-chair of the department.
Perring's research has generated 154 peer-reviewed articles and five edited books. Somehow, he is known to have some spare time. In it, Perring plays guitar and sings; he was one of the founding members of a band with other ESA members. This band, called The Stridulators, was named after the sound some insects, like crickets and grasshoppers, make while rubbing together specialized body parts. 
The ESA also awards the John Henry Comstock award to one graduate student in each of its six branches, and this year, two of those winners are from UCR.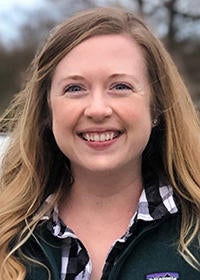 Kadie Britt is a postdoctoral scholar working with UCR agricultural entomologist Houston Wilson at the Kearney Agricultural Research Extension Center near Fresno. Together they focus on managing pests that attack hemp and cannabis, as well as the navel orangeworm that attacks almonds and pistachios and a fig pest called black fly. 
Prior to arriving in California, Britt earned her doctorate at Virginia Tech, which is why she won for the society's Eastern Branch. She has worked in California, Virginia. and beyond to help alleviate issues faced by hemp growers. 
"This award is very special to me — an incredibly meaningful way to cap off my Ph.D. journey," Britt said. "It means a lot to be recognized as outstanding by my peers while being able to live the dream of doing the work I love."
Caleb Hubbard, a postdoctoral scholar in Assistant Professor Amy Murillo's laboratory, feels similarly. "Honestly, receiving the John Henry Comstock Award is a massive deal to me," he said. Recalling the awardees at his first ESA meeting, he said, "I never thought one day I would be the recipient of the same award." 
Hubbard's exposure to the field began at a young age, collecting insects with his entomologist father. Hubbard remembers "helping" his father collect fig beetles from fruit trees. These early experiences inspired Hubbard to pursue a career in science.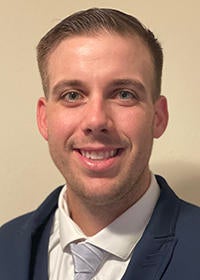 Hubbard obtained his Ph.D. in March 2021, working with Professor Alec Gerry on house fly resistance to neonicotinoid insecticides. Gerry also received the Comstock award when he was a UCR graduate student in 2000.
In winter 2021, Hubbard taught an upper-division entomology course independently, which was the first time his department had hired a graduate student to serve as the sole instructor for a course. He hopes to build an independent research program where he can train the next generation of scientists to have a passion for addressing complex problems in his field.
"Veterinary entomology often goes relatively unrecognized because we don't have the fanciest research techniques or aren't saving a beautiful, endangered insect species," Hubbard said. 
"The work we do usually involves cows or chickens and lots and lots of poop. But that doesn't mean the work we do isn't important. We work in these environments to make discoveries that will hopefully reduce disease and annoyance caused by insects, with the goal of improving human and animal welfare."
His message to young science enthusiasts considering entomology is to jump in and try it. "The field has something for everyone!" he said.