Terry Nguyen, a music lecturer in UC Riverside's Department of Music, was included in the 2022 Yamaha 40 Under 40 — Celebrating Excellence in Music Education awards. She was one of 275 nominees from across the United States.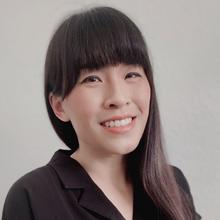 "We received hundreds of nominations from students, parents, other teachers and administrators, local instrument dealers and mentors. The selected "40 Under 40" educators below have gone above and beyond to elevate music and music-making in their students' lives — like Terry Nguyen, who shares traditional Japanese and Asian cultural and traditional arts, especially taiko drumming," Yamaha officials wrote on their website.
Nguyen has been leading UCR's Taiko Ensemble since 2017. This group was established in 1998, created by music professor Deborah Wong and directed by Rev. Shuichi Thomas Kurai (1947-2018), a pioneer of North American taiko and founder of the Taiko Center of Los Angeles.
"I am grateful for this recognition from Yamaha, not only for highlighting the diversity in music programs at UCR, but also for increasing the visibility of cultural and traditional arts," said Nguyen, who graduated from UCR with a degree in music and culture and was also a student under Kurai. Off campus, Nguyen is part of TaikoMix, a community-based performing ensemble in Riverside that educates the public about the history and performance of taiko.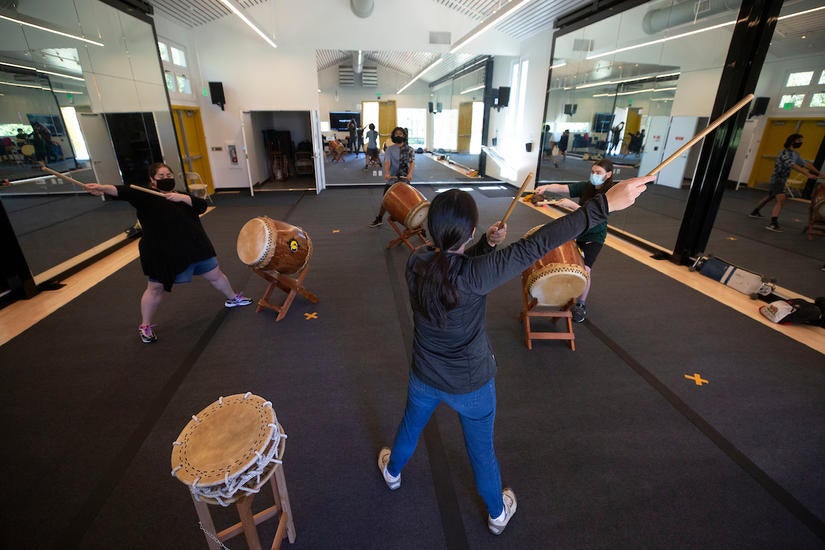 To earn the recognition, Nguyen demonstrated four key characteristics Yamaha was searching for in its awardees: action, courage, creativity, and growth. Nguyen especially demonstrated these qualities during two episodes that challenged her teaching: the closure of The Barn at UCR due to renovations and the COVID-19 pandemic. 
According to Yamaha: "Nguyen's taiko class met off campus for nearly three years as she waited for the on-campus facility, The Barn Theater, to be renovated. Then came the pandemic. During the 2020-2021 fall quarter, some instructors were presented with an option of submitting worksite plans to offer in-person classes. The Barn's renovation and expansion had just been completed that summer, so Nguyen formulated a plan that allowed her taiko class to convene in-person while also livestreaming for a synchronous class. Students who opted to come to class at the Barn complied with the strict sanitization protocols, including wearing masks and distancing themselves from one another."