David Swanson, UC Riverside Edward A. Dickson emeritus professor of sociology, along with two colleagues, was recognized during this year's Southern Demographic Association conference in Knoxville, Tennessee. 
"This is a tremendous honor. The award is the only recognition available in the field of state and local demography," said Swanson, who retired from UCR in 2018 after an 11-year career with the Department of Sociology. "It has been given by the Southern Demographic Association since 1997 and potentially can be given annually. However, if the committee judging the entries for a given year determines that none of them is sufficient, no award is given. I, along with co-authors, have won this award three times, in 1999, 2012, and now, in 2022."
Demography is the study of statistics such as census and survey data, fertility, migration, and mortality.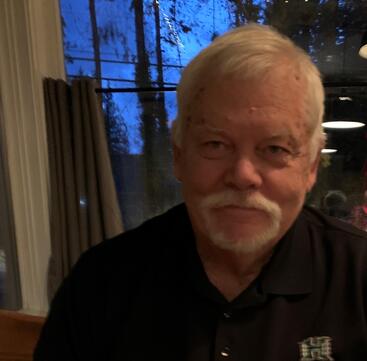 While Swanson's work covers most areas of demography, he concentrates on state and local demography. His research specializes in the construction of small area population estimates and forecasts by developing and revising methods and generating actual estimates and forecasts of populations.
Swanson and his colleagues presented the award-winning paper, "Boosted Regression Trees for Small Area Population Forecasting," at the conference. This was a follow-up to a previously published paper, "The Accuracy of Hamilton-Perry Population Projections for Census Tracts in the United States," by Swanson and his colleagues. 
The first paper examines the ability to utilize a population forecasting method for small areas and use it for much larger areas, such as the entire country. Assembling and manipulating large data files is a challenge but Swanson and his colleagues proved it was possible to use forecasting methods for small areas for the first time.
The second paper allowed Swanson and his colleagues to improve the accuracy of the forecasts through machine learning, also known as "boosted regression trees." These "trees" combine two algorithms to predict trends more veraciously.
The use of Swanson's technique could apply to any discipline where demography is used, including public policy, transportation, health, legislative redistricting, and water allotments.
The Terrie award started in 1997 in honor of Walt Terrie, a Southern Demographic Association member and demographer at Florida State University. 
The association decided to bestow this honor at their annual conference to the best paper presented on an applied topic, especially one relating to state and local demography. The award comes with a $400 cash prize.