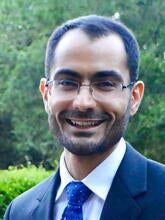 Recognition keeps coming in for UCR assistant research professor Hossein Taheri for his work with "time crystals," which are being studied as a new state of matter.
Scientific American last month named Taheri's work as one of "6 Times Quantum Physics Blew Our Minds in 2022." The article is an end-of-year wrap up that summarized a more detailed description of Taheri's work that the national science magazine published in March. 
This month's mention in the magazine followed news that the National Science Foundation has awarded Taheri's lab a $475,000 grant to probe the utility of using time crystals in precision time keeping and to demonstrate chip-scale discrete time crystals.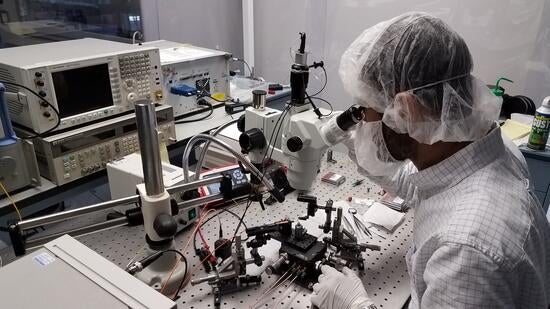 Time crystals were first theorized by the Physics Nobel Laureate Frank Wilczek about a decade ago. In a way, they are similar to snowflakes, quartz, and silicon crystals. Like these more familiar spatial crystals, time crystals embody the concept of many interacting smaller parts arranged in definite symmetrical patterns. However, with time crystals, the patterns emerge in the domain of time, rather than space, explained Taheri, a member of UCR's Department of Electrical and Computer Engineering.
Taheri's research also was published in February in Nature Communications after his lab observed time crystals in a system that is not isolated from its ambient environment. This major achievement brought scientists a step closer to developing time crystals for use in real-world applications. This research effort led by Taheri was a collaboration between his lab at UCR and NASA's Jet Propulsion Laboratory, OEwaves Inc., and the Jagiellonian University in Krakow, Poland.