UC Riverside's Early Childhood Services welcomed children back on Monday as it reopened its center almost five months after it closed due to COVID-19.
The child care center will operate at a reduced capacity for the summer and has put in place enhanced safety and hygienic protocols, said Davina Bailey, director of Early Childhood Services.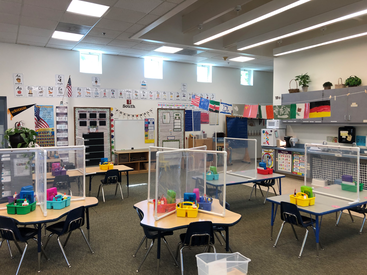 "The health and safety of the children in our care is our top priority," she said. "As such, UCR Early Childhood Services will follow special COVID-19 health and safety protocols, which are developed based on guidance from the Centers for Disease Control, direction from state and local public authorities, and in partnership with campus leadership."
The center, which provides preschool and kindergarten programs for children of students, staff, faculty, and community members, will only provide 70 spaces — 30 % of its normal capacity. Only one of its two buildings will be open for the summer session.
Class sizes have been reduced to no more than 10 children per classroom. Each class group will remain consistent in separate classrooms. One group at a time will be allowed outdoors with limited back-to-back use of the play area. Children will have their temperatures  checked on arrival.
A posted health notice will restrict entry to the center with nonessential visitors not permitted. Drop-offs and pick-ups will be restricted to outside the center. All staff members are required to wear face coverings. High-touch surfaces, toys, and laundered items will be disinfected and cleaned frequently.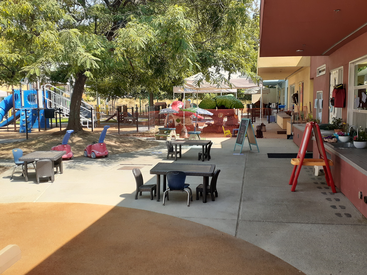 The center closed in mid-March along with the rest of the campus due to public health orders. During the closure, teachers stayed in touch with their students on Zoom, offering instructional and social programs.
Bailey said the decision to reopen was made based on state and local guidelines, as well as those released by the Centers for Disease Control and Prevention. After assessing those factors, the center sent out a survey to parents and found that more than 65% wanted child care as soon as possible, she said.
The center also receives state and local funding that subsidizes child care fees for about 40% of the undergraduate and graduate student population. A state budget bill requires programs receiving those funds to open by Sept. 8 or within 21 days of its program calendar, whichever is sooner.
While the summer session is limited to current families, the center plans to open enrollment to new families for fall and extend services to its second building, Bailey said.