Racism is not an easy topic for teachers to tackle, especially when it comes to younger children. But it is important to begin that conversation at an early age, according to education researchers at UC Riverside.
A new anti-racism teaching guide titled "Addressing Race and Racism in the Early School Years," released in September, provides teachers with resources, strategies, and other tools aimed at creating more inclusive classrooms.
Researchers with the Smooth Sailing study that UCR is part of were inspired to create the guide by the Black Lives Matter protests of police brutality and racism this summer, said Ainsley Losh, a fourth-year school psychology doctoral student who oversaw the effort. Smooth Sailing is funded by the U.S. Department of Education's Institute of Education Sciences and housed at the SEARCH autism center at UCR's Graduate School of Education, or GSOE.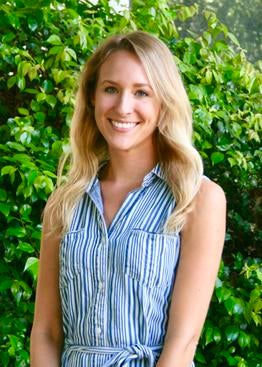 Elementary school teachers, especially those leading preschool through second-grade classes, often don't have many resources available to support them, Losh said.
"We really wanted to include a lot of resources for those really early school years and encourage and support teachers to have conversations about race, racism, and differences, and (show) how to do that appropriately and feel more comfortable doing that with the youngest students," she said.
Teachers and administrators can be hesitant to broach the issue, taking what they feel is a "color-blind mentality" by not discussing race, she said. Some are concerned that discussing race introduces the idea of difference to children, but Losh said that's not the case.
"Kids notice differences from a really young age, and it's important to talk about them and frame them in a positive way," she said.
The project was a little different from the usual work by Smooth Sailing, researching how to successfully support students with autism in the early school years. But as with a guide released in June on remote learning, the researchers wanted to expand their support for teachers on issues they're dealing with right now, Losh said.
Researchers outlined major strategies together and each wrote separate sections of the guide. They consulted peer-reviewed research, including the work of scholars from different racial backgrounds, and looked to groups such as Teaching Tolerance for information.
The guide's content editors included: Jan Blacher, principal investigator at Smooth Sailing and professor of education and associate dean at the GSOE; Abbey Eisenhower, co-principal investigator and assistant professor of psychology at University of Massachusetts, Boston; and Raquel Rall, an assistant professor of higher education at GSOE.
The 23-page guide covers topics such as implicit bias and provides guidance on creating a support system among teachers. It suggests intentional strategies such as creating a safe and respectful tone, modeling accurate and age-appropriate language, holding open conversations with children, encouraging questions, and involving parents.
It is also important to incorporate books that address issues of race and include characters of color, so children can discuss and understand different perspectives, Losh said. The guide includes links to a variety of resources that teachers can continue to consult for additional information.
The guide is available on the Smooth Sailing and SEARCH Center websites and has been emailed to several districts and school districts the researchers work with.
"Hopefully, if these conversations are more open, students from an early age will be more comfortable with differences and be more open, accepting, and inclusive, and even stand up for other kids if they see them being teased," Losh said.