JUUL and Puff are popular flavored disposable electronic cigarettes, with many JUUL customers having moved to Puff e-cigarettes after the Food and Drug Administration banned most flavored cartridge-style e-cigarettes. 
University of California, Riverside, scientists have now found that switching from flavored JUUL to Puff e-cigarettes may be worse due to higher levels of WS-23 and pulegone in Puff products. WS-23 is a synthetic coolant, and pulegone is a potential carcinogen that has been reported in mint-flavored e-cigarettes.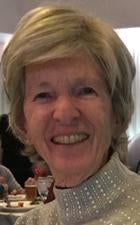 Using gas chromatography/mass spectrometry, the study compared menthol, the synthetic coolants WS-3 and WS-23, and pulegone in menthol-flavored and minty-flavored products made by JUUL and Puff to ascertain how safe they are. WS-3 and WS-23, which may be safely ingested, are used extensively in consumer products.
The researchers found menthol was the dominant flavor chemical in all products from both manufacturers. WS-3 and WS-23 concentrations were higher in Puff than in JUUL. The risk of cancer was greater for mint than for menthol products and greater for Puff than for JUUL.
"Our research suggests cancer risk may be reduced in e-cigarettes by using pure menthol rather than mint oils to produce minty-flavored e-cigarette products," said Prue Talbot, a professor of cell biology, who led the study.
Esther E. Omaiye, the first author of the research paper and a doctoral student in Talbot's lab, explained that synthetic coolants are being added to e-cigarettes, sometimes at high concentrations. 
"Regulation of mentholated e-cigarettes is now complicated by the sale of mint-like flavors under the name menthol, the lack of regulation of flavor chemicals in disposable e-cigarettes, the presence of cytotoxic concentrations of synthetic coolants in menthol and mint e-cigarettes, and the presence of pulegone in mint-flavored products at concentrations that may be a cancer risk," she said. "Restriction of JUUL flavors may have inadvertently caused a migration of users to a potentially more harmful product."
Talbot and Omaiye were joined in the study by Wentai Luo, Kevin J. McWhirter, and James F. Pankow.
The research paper, published in the journal Tobacco Control, is titled "Flavor chemicals, synthetic coolants and pulegone in popular mint-flavored and menthol-flavored e-cigarettes."