A UC Riverside walking path between the Barn and Rivera Library has reopened to the campus following a repair project.
The 350-foot section of the Eucalyptus Walk that connects to Rivera, Watkins Hall, and Olmstead Theatre was closed in January for the construction project, which was completed in late May.
The heavily used pathway, near a bus stop at West Campus Drive, is one of the older ones on campus and had areas of aged and broken concrete which had deteriorated over the years. 
Although it's been regularly repaired, the project is the first replacement of the walkway, said Daneca Stevens, a project manager with Planning, Design and Construction. It will provide pedestrians a smoother and improved path to enjoy, she said.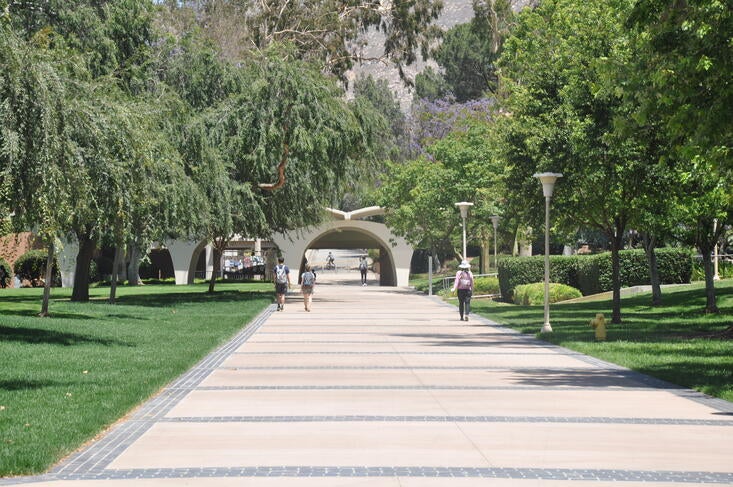 Crews installed new concrete and brick and planted new grass in some areas along the path. A short section of the infrastructure tunnel below was also repaired. 
Stevens said the department wanted to complete the project before commencement, as the pathway will be used by students and family members walking through campus.