A renovation project at UC Riverside's Batchelor Hall is expected to give the aging building a major upgrade.
The project, which began in December, will replace old and outdated mechanical, electrical, and plumbing systems at one of the oldest campus buildings. Fire sprinklers will be installed, and the building will get a new roof as part of the project. New LED lighting will also be added to hallways.
Batchelor Hall, completed in 1965, is located next to the new School of Medicine education building that is under construction and, as a result, will be able to tap into a new electrical generator that is being installed, said John Franklin, a senior project manager with UCR's Office of Planning, Design, and Construction.
"This building will have full back-up power," he said. "That's a huge win for us."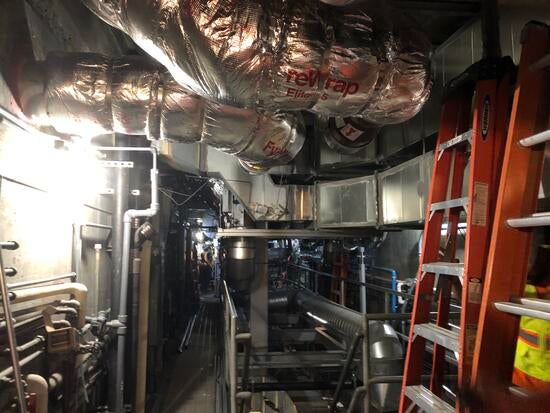 The 110,000-square-foot building, which includes a two-story wing and a four-story wing, is mainly laboratory and support space used by science programs.
In order to minimize disturbing and moving researchers and expensive research equipment, construction is being completed in four phases over about two years, Franklin said. 
Much of the work is concentrated in the central core of the building where the mechanical, electrical and plumbing equipment is located. Construction is expected to be completed by August 2024.
Batchelor is the latest modernization project on campus following the renovation completed last year of Pierce Hall, another older campus building.