Pierce Hall has opened to students for the fall quarter with a whole new look.
One of UC Riverside's oldest buildings, it underwent a nearly two-year renovation that was completed earlier this summer. Faculty and staff members finished moving into the building a few weeks ago.
The outside building now features a fresh coat of paint and new lighting. The interior features newly painted orange and white hallways, brighter lighting, and modernized class and research laboratories.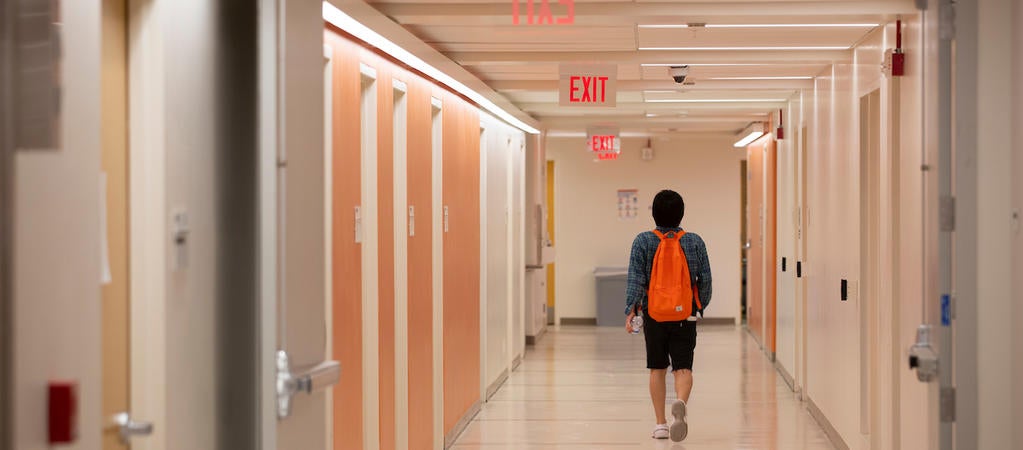 "It looks so much better than before," said Vilma Kern, project manager with Planning, Design and Construction.
The improvements to the 114,000-square-foot facility, first built in 1966, were split into two phases. The first concentrated on the north and south wings and was finished last year. The second phase of construction began last year and was completed in June.
The first and second floors of the north wing saw extensive renovations with the interior concrete walls of former research labs demolished and new instructional labs built. On the third floor, existing labs were remodeled to support low- to medium-intensity research. A staircase that had been in poor condition was leveled and rebuilt while bathrooms were also renovated.
Also as part of the project, updated fire alarm systems were installed and mechanical, electrical, and plumbing equipment housed in the basement was replaced with more modern equipment.
Kevin Simpson, academic coordinator for the Chemistry Department, which has many classes in the building, said the labs were a huge improvement from the old equipment they had previously.
The labs now include new fume hoods, television monitors, case work lockers, and cabinet drawers with chemical resistant epoxy tops, and electronic card operated door locks.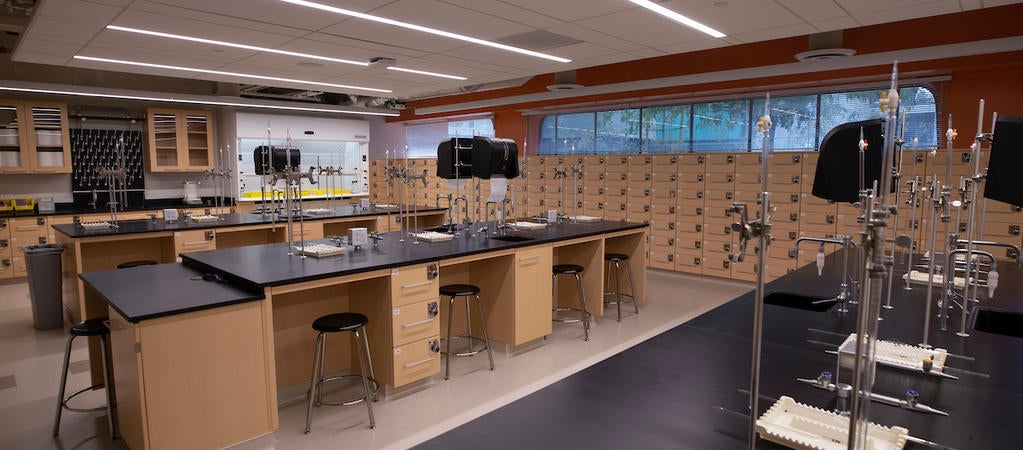 Other improvements include the addition of a support room for lecturers and teaching assistants to prepare classroom material before their classes, a general assignment seminar room, and the addition of the new chemical storage room.
The building hallways were previously lit with florescent fixtures and have been replaced with brighter sensor-operated LED lights.
"The nice thing is it's a much brighter building," Simpson said. "It used to be very dim."