A nearly three-year longitudinal study on the culture of campus health at UC Riverside has found that focusing on well-being characterized by programs and services, such as fitness classes, as well as policy and structural-level interventions, such as stairwell beautification and hydration stations, has promoted well-being for the campus community.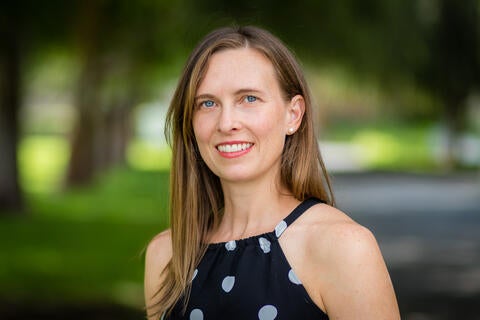 The study, led by Ann Cheney, an associate professor of social medicine, population, and public health in the School of Medicine and a former chair of Healthy Campus, appears in Health Education & Behavior.
"Cultures of campus health" refers to environments designed within institutions of higher education to foster health and well-being among faculty, staff, and students.
The research began in spring 2018 and involved UCR students, staff, and faculty who participated in focus group discussions. In the first two years of the study, Cheney and her team conducted interviews in person, but in the third year the interviews were conducted via Zoom due to the COVID-19 pandemic. Participants were asked two questions on three occasions: 
How are health and well-being concepts integrated into university operations, such as business practices and policies?
How do public health initiatives focused on health promotion and well-being for students, staff, and faculty contribute to creating cultures of campus health?
Over the course of the study, participants noted an increase in programs for faculty and staff and campus leadership support for large-scale health events. They also noted that department chairs, faculty, and staff promoted health through activities, such as leadership walk-and-talks and walking meetings.
Study participants also discussed: 
healthier options in vending machines and from catering 
the importance of the zero-alcohol tolerance policy and the educational push to raise awareness of alcohol, tobacco, and drug abuse on campus 
embedding more holistic concepts of health and well-being into existing learning and working practices and policies 
continued efforts to include more campus spaces for rest, relaxation, and mindfulness activities, and shaded walking/running trails for physical activity and stress management 
better and more flexible staff mental health services
access to healthy foods 
no work emails sent after 5 p.m.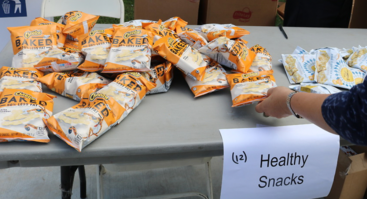 UCR is part of the Healthy Campus Network, or HCN, a UC system-wide initiative promoting innovative reforms in health and well-being. Over the course of the study, several policies were either made more visible or implemented by the HCN and UCR Healthy Campus — such as a smoke- and tobacco-free UCR campus. 
"Our work shows how, through top-down and ground-up approaches, higher education can integrate health and well-being into institutional practices," Cheney said. "This study illustrates the need for collaboration between faculty, students, staff, and administrators. Institutions of higher education cannot create cultures of health without grassroots leaders who elevate the voice of the community, placing it within the spaces of decision makers. At the same time, grass top leaders, such as administrators, cannot implement change and create healthy cultures without the buy-in of grassroots leaders. Both are necessary."
The research was funded, in part, by the UC Office of the President.
Cheney was joined in the study by Evelyn Vázquez at UCR; and Julie Chobdee at the University of Southern California. Here's how UCR became a healthier place in 2019.
The research paper is titled "Creating Cultures of Health in the Academy: Bringing Together Top-Down and Ground-Up Approaches."