Just like telephone booths and rotary phones, traditional desk phones will soon be a relic of the past at UC Riverside.
The campus is in the process of moving its phone lines to Zoom Phone Services, in which calls can be made or received on a desktop or laptop computer or smartphone.
More than half the campus desk phone lines have been switched to the cloud-based phone service since January with the remaining ones expected to be completed by early next year. 
Zoom phone allows users to make voice calls over broadband internet instead of a traditional phone line, operating on the same application used for Zoom video meetings. Users retain their existing UCR-assigned numbers.
One of the benefits of the new system is that most campus users have been using Zoom video since the pandemic, said Sheri Morgan, who oversees phone systems as associate director for network engineering and operations at UCR's Information Technology Solutions. As a result, the transition should be smoother as it operates in much the same way, she said.
"By utilizing technology that most of the campus is already familiar with, we're able to standardize the user experience across campus and optimize existing campus resources," she said.
The transition to Zoom phone is the latest of several the campus has made to its telephone system as technology has changed. 
When the campus opened in 1954, a switchboard room staffed by telephone operators routed calls by plugging lines in and out. They worked out of the brick building on University Avenue that now houses the Fire and Life Safety division and still includes some telephone systems equipment.
Over the years, campus users have switched from rotary dial sets to touch-tone phones to models with office features such as hold and call transfer. Since 2004, UCR has had different versions of phones made by NEC, including those now in use with LED screens, voicemail, and other features.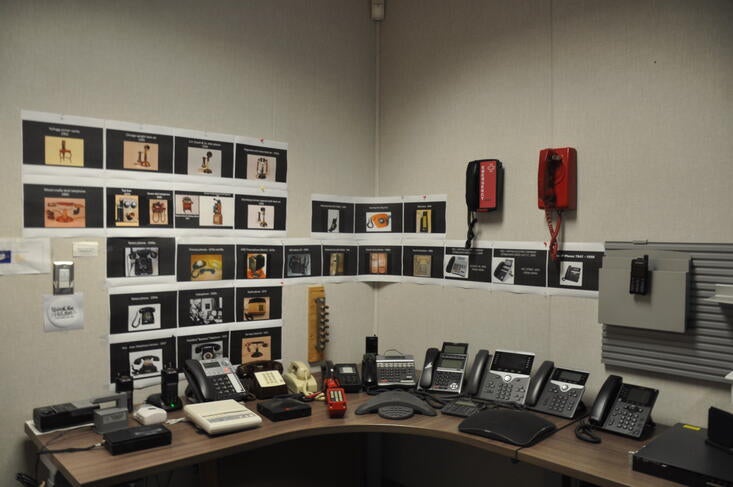 In 2010, the campus switched some phone services from traditional analog phones lines to digital lines, also known as Voice over Internet Protocols, or VoIP. The transition to Zoom phones continues that shift.
While no additional equipment is needed to use Zoom Phone, users can choose to use a headset to make and receive calls. The Zoom Phone icon is part of the user's existing Zoom client which includes a dial pad on the screen as well as a list of internal, external, or synced contacts. Users will get a pop-up icon for incoming calls and can control their settings, such as choosing to send calls to voicemail.
For those who still want a physical phone, a compatible one can be purchased through a work order request.
Morgan said the campus phone system has started to become outdated and experienced three major outages in the last nine months. With Zoom Phone Service, the campus can expect greater reliability, she said. The campus will have a back-up system to provide service in case of an emergency.
"Historically, we have not had the funding needed to make a comprehensive upgrade to telephony services, resulting in keeping phone systems way beyond end of life" Morgan said. "It's exciting to have this opportunity and be more on the cutting edge now."
ITS began transitioning phone lines in January, starting with a pilot run, and has completed over 2,200 phone users so far. They've been done in groupings of organizations with 16 campus units switched so far. The latest group began in August and is in the process of being completed, Morgan said.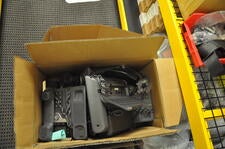 The old phones are being collected and recycled as part of the transition.
The remaining group of 2,000 users could be done as one group or split into two and transitioned beginning in January, Morgan said.
ITS will notify each group by email when they are included in the next round. They will receive training and resources, including an FAQ and pre-recorded training sessions. More information is available at the Zoom Phone Services website.
The campus also has analog lines used for fax machines, laboratory phones, and blue emergency call phones that are expected to be converted to digital as part of a separate project next year, she said.