Two UC Riverside projects were recognized in the city of Riverside's annual beautification awards in February.
The awards were announced Feb. 24 during the State of the City address by Riverside Mayor Patricia Lock Dawson.
Plant Research 1, a high-tech plant research space that was completed last year, won first place for Sustainable Design and Innovation. Glen Mor 2 Student Housing took first place for Maintenance of Existing Facilities and Landscaping.
The Keep Riverside Clean and Beautiful program is sponsored by the Greater Riverside Chambers of Commerce and the City of Riverside's public works department. It looks at criteria such as architectural design, general maintenance, and landscaping in recognizing significant buildings and projects.
Located on the east side of campus, Plant Research 1 is a concrete, steel, and glass building featuring 16 greenhouse modules that can be programmed to control humidity, temperature, lighting, and other conditions. The state-of-the-art building is the first new plant research facility built on campus in almost 40 years. 
"With its gleaming glass frame, this new 30,000-square-foot facility stands out like a jewel," a video presenting the awards stated. "This building is instrumental in maintaining the university's continued leadership in agriculture for the coming decades."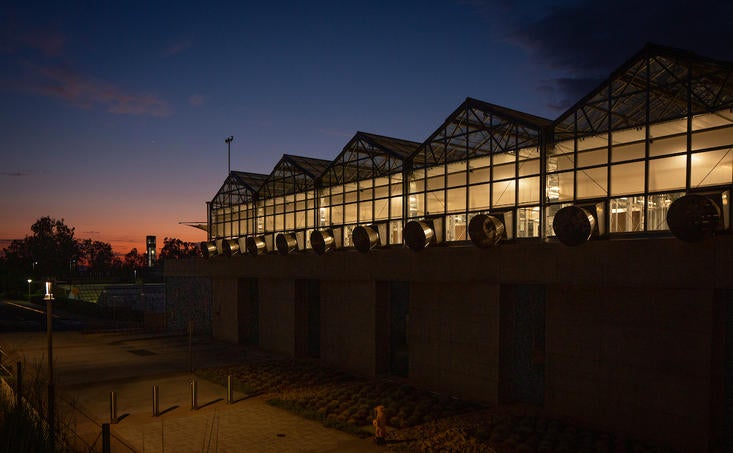 The Glen Mor Arroyo project is a long-term effort to protect and restore a stream flowing through campus that had faced significant degradation from an extensive invasion of exotic plant species.
The campus committed $2 million to clearing debris and sediment, removing exotic plant species, bank stabilization, and revegetation with native plant species over 4.6 acres along the 2,000-feet long stream beginning in 2014, said Jacqueline Norman, campus architect.
The project included a five-year monitoring period and has resulted in dramatic changes to the arroyo, including the regeneration of self-sufficient native habitats, she said.
"Wildlife use in the site has increased as also the overall biological, hydrological, and ecological functions and values, making it a serene and immersive passive recreation opportunity for the campus community and the surrounding neighborhoods," Norman said.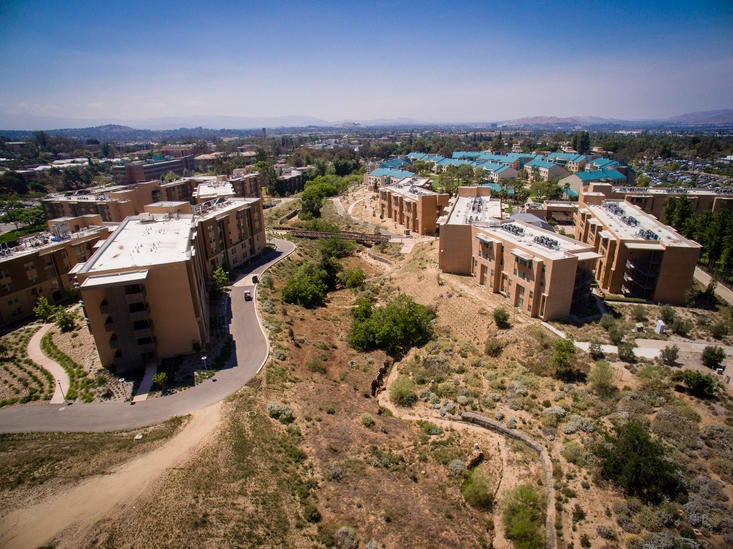 This was the third consecutive year that UCR was honored for campus projects. Last year, the Dundee Residence Hall and Glasgow Residential Restaurant, the Barn, and R'Garden won awards. In 2020, the Multidisciplinary Research Building won an award.
This year, the group also included an Award of Distinction for the new California Air Resources Board Southern California headquarters supported by UCR and built on land provided by the campus.