Getting a bite to eat at UC Riverside will be easier in the coming weeks as dining venues begin opening on campus.
The first to reopen will be venues at the HUB starting with the Scotty's convenience store on Aug. 23.  The store's offerings include pre-made sandwiches, salads, snacks, and beverages along with other retail grocery items.
Others will follow on a weekly basis, beginning with Panda Express on Sept. 1, Chronic Tacos on Sept. 8, Coffee Bean & Tea Leaf on Sept. 13, and the Habit Grill on Sept. 15. The Getaway Café and the Sub Station have continued to remain open at Bannockburn Village, just off the main campus.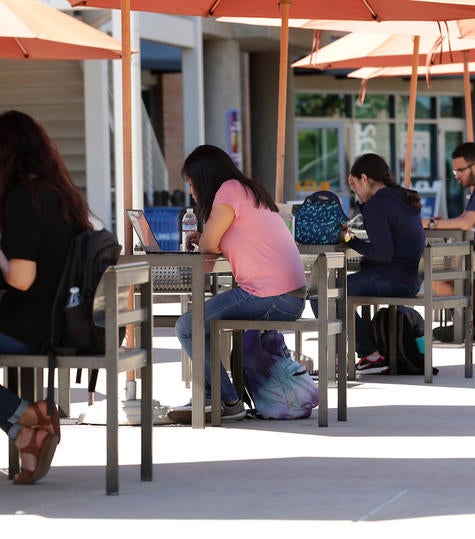 Several vending machine locations across campus are already filled and will continue to be filled after Aug. 16..
As more students, staff, and faculty members return to campus this fall, Dining Services is working to balance operations with demand, said David Henry, executive director of Housing, Dining Services and Hospitality Services. He said the pandemic has meant shortages in supplies and difficulty hiring staff. 
"We are currently down over 25 career positions which in itself is challenging but compounded by severe shortages in our robust student employment program," Henry said. 
Student employees make up a significant portion of the department's workforce, with the department normally hiring between 800 to 900 students, he said. Usually, about 400 to 500 of them are returning student employees. 
Due to the pandemic and lack of students at campus since March 2020, there are fewer experienced student employees returning. Dining is aggressively marketing the job openings but still has several hundred openings to fill, Henry said. He asked campus partners to help spread the word and share the employment link with students.
"We're asking campus to extend a little grace to Dining, as well as our partner operators, as we are all really struggling to operate with staffing challenges and supply chain concerns," Henry said. "We're all anxious to serve our campus community and appreciate everyone's support as we begin our return."
More campus-operated venues will start opening in late September as the fall quarter approaches. The Glasgow and Lothian residential restaurants are expected to reopen by move-in weekend, Sept. 18-19.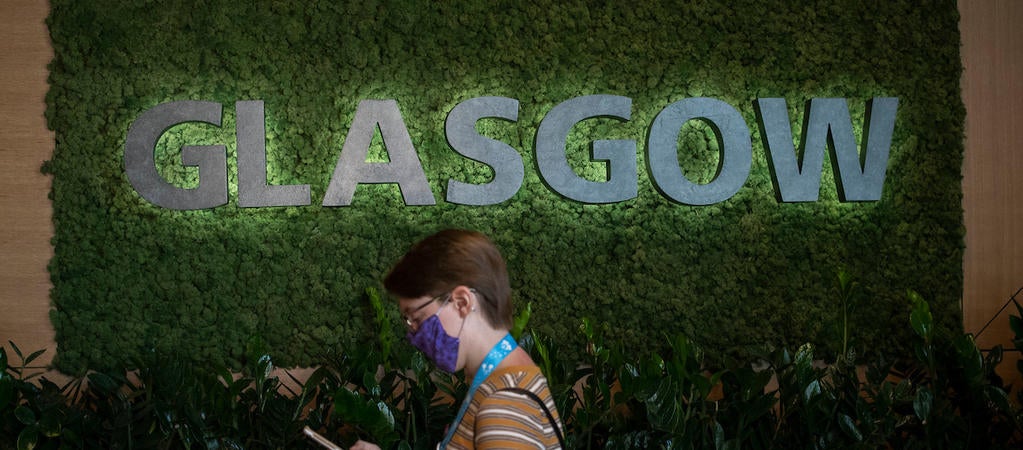 "Our priority for fall reopening in dining is our residence halls and feeding our residents in student housing, and we will also work to open the rest of our locations as quickly as we can staff and train for them," Henry said.
The Market at Glen Mor is scheduled to open its Starbucks and Shop component on Sept. 17, with the Savor and Sizzle restaurants opening soon after. Ivan's Café is expected to open for coffee and packaged snacks on Sept. 20, with food offerings and mobile ordering coming soon.
The reopening schedule for Bytes Café, Scotty's at the School of Medicine, and Emerbee's Café will depend on demand and staffing levels. The Scotty's stores at Aberdeen-Inverness and Glen Mor will remain permanently closed, while a new Scotty's store will open at Glasgow ahead of move-in weekend.
The Barn is projected to reopen in October. The iconic campus venue underwent a major expansion and renovation that was completed around the start of the pandemic. It opened last summer before closing in December due to operating losses. Henry said the campus has high expectations for The Barn, so Dining Services wants to make sure it's properly staffed when it reopens.
"We're looking forward to opening the doors, as we know people are eager to experience it, and appreciate everyone's patience as we work to get this special venue up and running," he said.
More updates will be provided in the coming weeks as information is available at https://dining.ucr.edu